The Benefits of Electrical Infrared Inspections Go Beyond Financial and Safety Outcomes
Why does your hospitality facility need an electrical infrared inspection program (IR)?
The short answer: Safety and money. Every year electrically caused fires around the globe account for outages, injuries, and insurance premium hikes. While these incidents are not limited to hospitality facilities, hotel operators must follow the highest safety standards to ensure the safety of thousands of guests and maximize room occupancy. Infrared inspections are a vital component of a comprehensive electrical asset safety and performance program.
Are the financial savings of infrared inspections (IR) only related to preventing outages and incidents?
No. Your infrared inspection program also helps you identify energy waste and fire risks. For example: If a switchboard electrical connection is overheated, there might be an energy leak in the system. An energy leak wastes money and poses a potential fire risk. An infrared inspection would uncover the energy leak so you can fix it.
When discussing infrared inspections and fire prevention, a question often arises: what about fire detection systems? Fire detection systems are critical since they react in the event of a fire; however, they are not a replacement for proactively identifying issues that can lead to system failures, energy waste, and hazardous events.
The proof is in the numbers 
We have tracked the following savings for one of the major global hotel brands we serve: 
Years of partnership: 15+ years
Number of sites inspected: 600+
Energy savings: $6 million 
Cost avoidance savings: $3.7 million 
Are there other financial impacts from not having an electrical infrared inspections program?
Yes. Electrical issues and failures can impact your guests' experience and even your brand in severe cases. As a hotel operator, you understand that failed commission surveys on new systems, system decommissioning, and even shutdowns can significantly impact your financial position and ability to serve guests. 
Because of the risks associated with electrical system failures, many major hotel brands require their franchisees to have a systematic approach to their infrared inspection program, including access to inspection and repair data. 
Do insurance providers require infrared thermography inspections from their clients?
Most insurance providers and risk management companies include infrared inspections in their risk assessments. Insurance companies look for electrical infrared inspection programs because these programs significantly reduce the risk of safety incidents caused by electrical failures. The absence of an auditable infrared inspection program for your hospitality facilities will likely cause your insurance premiums to increase.
Is your infrared inspection program auditable? 
The traditional way of performing infrared inspections involves a technician and a camera, whether done by a local vendor or an in-house employee. However, what your insurance provider is looking for in terms of an auditable program includes: 
Confirmation and proof of the inspection completion
Confirmation and proof that the inspection was performed by a certified infrared thermographer who follows quality and safety standards
Results are placed in a database accessible to stakeholders
Permission levels to control who modifies/updates inspection findings and subsequent repairs
Inspection results are reviewed by a senior infrared thermographer or an engineer to ensure the inspection was performed correctly, results are recorded, and findings can be addressed
What is ViewPoint, and how does it make my IR program auditable? 
Infrared inspection reports are usually saved as PDF files in shared drives, email folders, or printed booklets on a shelf. While having records of your infrared inspections is an excellent first step, this type of storage fails to meet the 'auditable' criteria required by insurance companies. 
Here is where ViewPoint, our proprietary platform, comes into play. 
ViewPoint combines digitized data from infrared inspections, vibration, oil, ultrasound, motor current testing, and critical safety services like arc flash and digital lockout/tagout procedures. 
ViewPoint also gives you access to current and historical digitized condition monitoring data, including repairs and costs. Additionally, you can quantify energy savings from the proactive repair of electrical thermal issues by location, asset, or other available views. 
Another auditable feature offered by ViewPoint is the customization of profiles so you can make inspection results available to safety and performance stakeholders at the regional and global levels. In terms of compliance, ViewPoint helps fulfill the criteria for OSHA (Occupational Safety and Health Administration), NFPA (The National Fire Protection Association), HSE (Health, Safety, and Environment), and insurance companies. 
Why should you partner with SEAM Group?
Relying on SEAM Group to implement your infrared inspections program will help you: 
Increase safety across your hospitality facilities
Reduce the cost of operations
Meet the auditable criteria required by most insurance companies
Quantify energy savings related to your electrical infrared inspection program and proactive repairs
Access all the benefits of our ViewPoint platform
We partner with hospitality leaders like you with one clear mission: to make the world a safer, more reliable place. Our team of experts brings decades of experience working with global and regional hospitality brands and helping them develop electrical asset safety and performance programs in cooperation with their insurance providers.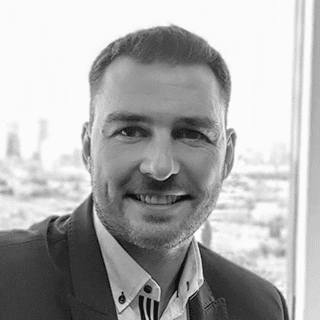 Arkadiusz (Arek) Burnos is the Managing Director for Europe, the Middle East, and Africa at SEAM Group. He drives the growth and business operations spanning asset management, condition monitoring, and safety services.
Arek has more than a decade of experience managing complex asset management and industrial maintenance projects for companies across multiple industries.
Let's talk!
Arek Burnos
aburnos@seamgroup.com
T:  +48 22 20 35 440 |  M: +48.505.173.493
Learn about the wins our expertise and ViewPoint technology have netted for hospitality leaders like you!