Putting People First in Our Mission and Values
At SEAM Group, we're focused on creating a safer, more reliable world — both for our organization and yours.
We work in lockstep with you along every step of our partnership to ensure the best safety, reliability, and maintenance outcomes for your organization.
SEAM Group aims to be a recognized global market leader in safety, reliability, and maintenance services and technology. Through excellence and teamwork, we help clients protect their people and assets while ensuring operational uptime. We aim to be a great place to work where our people are valued and where client-focused innovation is how we think and act each day.
The safety of our employees, contractors and customers.
Absolute customer focus with an entrepreneurial sales approach and customer orientated support and business processes.
Truly caring for our people and fostering a climate of teamwork, trust, respect, support and fun.
Integrity in our words and actions.
Every day is a new opportunity to strengthen our core culture and put the ideas from our people into practice. We value our employees and take extra steps to make sure their ideas come to life.
Comprised of the brightest minds in safety, reliability, and maintenance, our leadership team is well-positioned to drive our company forward. They have the experience to uncover key opportunities, and the people-first approach to make sure every voice is heard along the way.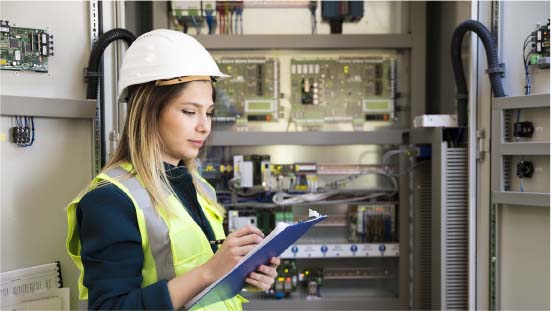 Looking to join a mission that truly puts people first? Check out our careers page for current openings and get the most value out of your work. 
With team members and partners across the globe, our experts serve customers in North America, Europe, and Asia.
Let's connect and discuss how we can partner to create a safer, more reliable world