Asset Lifecycle Management
When investing, operating, and disposing of physical assets, companies make assumptions to justify their capital expenditures (CapEx).
In times of economic growth, approvals for CapEx projects flow without much resistance. However, when the tides of the economy turn, investment requests require more solid justifications, and assumptions are challenged. 
How can a systematic approach to life cycle asset management (LCAM) help when economic pressures require you to justify CapEx requests?
Asset lifecycle management is a methodic and standardized approach that helps quantify and optimize your assets' total cost of ownership (TCO). When considering TCO, it's essential to think of the entire asset lifecycle, starting with early planning and going through disposal. 
Early planning (asset, system, solution analysis, and specification)
Design and development (engineering, facilities planning, capital costs)
Construction and commissioning costs (delivery, construction, startup, tests)
Risk management (safety, training, compliance)
Operating costs (energy use, maintenance, repairs, downtime, operator's wages)
End of life (decommissioning, disposal)
LCAM provides a set of good practices to avoid wasting money, time, and resources.
What are typical oversights in life cycle asset management?
Most life cycle asset management issues start in the CapEx project planning phase. 
Lack of focus on operational readiness leads to ramp-up delays, compliance gaps, safety issues, and maintenance problems. Without a TCO analysis, the inclination to choose the least expensive solution fails to consider the support and operational cost needed to support the asset beyond its purchase. 
Overlooking the effect of CapEx projects on environmental, social, and governance (ESG) commitments may drive companies to compromise their carbon-neutral goals. Some business leaders we support have large 10-500 CapEx projects globally and already know they are off-track to deliver on the energy, utility consumption, and sustainability goals.
What are frequent maintenance issues related to LCAM?
Not placing enough importance on the operations readiness check process can lead to gaps in training, preventive maintenance, and more.
Commissioning equipment with a CMMS missing functional locations, assets, assigned preventive plans, inspection routes, and spare parts
Insufficient training provided for teams to execute preventive maintenance tasks, fix failures, and execute condition monitoring program activities
There is no OEM service contract in place, and there are no contractors trained and assigned to repair and maintain critical assets
These factors lead down a path of unknown operational costs and increased downtime. Not performing at least, a simplified design for reliability process also leaves room for costly maintenance surprises related to equipment construction, location, configuration, and access.
What is Design for Reliability (DfR)?
A critical component of LCAM, Design for Reliability, comes into play in the early stage of asset planning. In this stage, maintenance and reliability engineers work with the CapEx project engineers to carefully consider all matters related to the equipment's construction, location, configuration, startup, and reliability in the operation phase. The DfR process is done through a systematic analysis of asset type experience, failure modes and equipment maintainability.
How does equipment design impact the efficiency of maintenance?
Tremendously. Through the years, we have built an extensive library of cases in which a simple repair or preventive maintenance task led to the total dismantling of equipment because there was no way to perform the activity without risking component damages. 
Design for Reliability allows for collaborative discussions to discover and eliminate problematic equipment configurations, components, and failure root causes.
Depending on the equipment type, it is up to 20 times more cost-effective to identify issues in the planning phase than to have them unexpectedly show up in the operation phase. When surprises pop up, securing spare parts and the trained labor required to execute maintenance and repairs can be challenging. 
How can a company get short and long-term benefits from LCAM?
Review your current capital project management methodology and identify opportunities to embed LCAM components. Place high emphasis on the pre-ops phase, as illustrated by the green bar in our SEAM Group table below.
Additionally, leadership must drive and support a culture that acknowledges and appreciates LCAM and TCO informed decisions, not just CapEx budget optimization.
LCAM in action – A business case example.
Let's consider a company spending nearly $600M on CapEx projects annually.
Their total cost of ownership oscillates between $1.5B to $6B over a 15-to-30-year period, depending on design, system type, and asset classes.
Let's assume that their TCO lands in the middle, so $3B.
By improving and standardizing their approach to equipment/solution selection based on TCO analysis, operational readiness gates, and DfR, the company can expect a 2% savings in TCO, which is $60M.
The savings can be even higher as the company further develops its LCAM methodology and incorporates continuous improvements year over year.
How can SEAM Group help build a systemic Life Cycle Asset Management?
At SEAM Group, we have 40 methods, tools, and standards to support the standardization of CapEx portfolio planning, asset planning, operations optimization, and asset disposal. Our approach can expedite the integration of LCAM components into existing and future capital project management frameworks.  
A great place to start is prioritizing LCAM elements by the level of urgency and benefit. We make recommendations after assessing a company's current capital project management methodology, some operations and maintenance subjects, and spending time with the organization. 
Upon completing our assessment, we present recommendations, examples of tools, methods, and standards, as well as the first version of an implementation plan.
Additionally, SEAM Group field engineers and technicians actively support our customers' capital projects in the construction, commissioning, and operations phases of their asset lifecycle management programs. Our teams conduct site surveys, electrical infrared inspections (IR), lockout tagout (LOTO) procedures review and development, arc flash studies, electrical audits, electrical safety training, and more.
Let's discuss opportunities to optimize every phase of your asset lifecycle approach.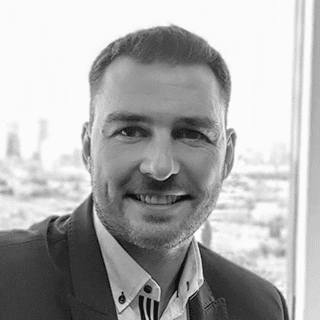 Arkadiusz (Arek) Burnos is the Managing Director for Europe, the Middle East, and Africa at SEAM Group. He drives the growth and business operations spanning asset management, condition monitoring, and safety services.
Arek has more than a decade of experience managing complex asset management and industrial maintenance projects for companies across multiple industries.
Let's talk!
Arek Burnos
aburnos@seamgroup.com
T:  +48 22 20 35 440 |  M: +48.505.173.493